RIM CEO Heins responds to NY Times article about ashamed BlackBerry users
94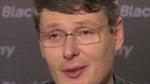 "I feel absolutely helpless. You're constantly watching people do all these things on their phones and all I have going for me is my family's group BBM chats."-Victoria Gossage, BlackBerry user
On Tuesday, the New York Times published a story about how many BlackBerry owners are actually
ashamed to be seen in public
with their handset. One sales representative, Rachel Crosby, revealed how she hides her BlackBerry underneath her Apple iPad so that her clients won't see her phone. Three years ago,
RIM owned 40% of the U.S. smartphone market
, a figure that is
now down to 8%
. The company lost $753 million in the first half of the year versus $1 billion in profits during the same time period in 2011. Luckily for RIM, the BlackBerry is still held in high regard in India and in Africa.
The Times even noted how many businesses are moving away from BlackBerry which was once RIM's bread and butter. Yahoo's new CEO, Marissa Mayer had company employees
trade in their Berry for an Apple iPhone or Android model
. Even the president, at
one time an ardent BlackBerry fan
, now favors his Apple iPad at work. One musician had a put down for BlackBerry users, comparing them to those still on MySpace.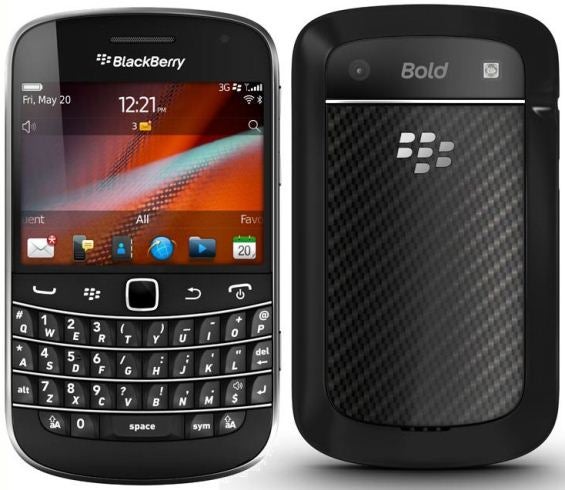 Current RIM flagship, the BlackBerry Bold 9930
After reading the story, RIM CEO Thorsten Heins replied to the New York Times with a Letter to the Editor. Claiming that the story lacked the balance that the paper is known for, he reminded the Times that RIM
still has 80 million accounts
and that there are millions of BlackBerry owners that are proud to be a 'Berry user. Heins pointed out that 90% of the Fortune 500 (that would be 450 companies) rely on BlackBerry smartphones. In response to an Apple iPhone user, who was quoted in Tuesday's story as saying that she constantly had to open the Yelp and Open Table apps on her phone because her husband uses a BlackBerry, Heins said that both Yelp and Open Table are available amongst the 100,000 apps in BlackBerry AppWorld. Heins added that
BlackBerry 10 is on track to launch in Q1 of 2013
, something that should make BlackBerry fans happy.
Still, many BlackBerry users are discouraged. One, whose name is on the waiting list for an
Apple iPhone 5
, says that once he gets his iPhone, he will grab his BlackBerry, take the battery out, fill it with cement and use it as a paperweight.
"BlackBerry as Black Sheep in Smartphones" (Business Day, Oct. 16) lacks the balance your readers expect.

With more than 80 million customers globally, BlackBerry is growing and remains one of the world's most popular smartphones. I've just come from visiting carriers and partners in all parts of the world, and they have told me that there are millions of BlackBerry fans out there who not only find great value in their device, but also pride in being a BlackBerry owner.

While any report of dissatisfaction among our users is a cause for concern that I take very seriously, the comments supporting BlackBerry both online and in calls we've received from our customers in response to your article are encouraging to me.

BlackBerry remains the leader in providing security for corporate customers, which is why more than 90 percent of the Fortune 500 rely on BlackBerry. It's true that some companies put restrictions on accessing certain applications for security reasons, but applications like Yelp and OpenTable are, in fact, among the approximately 100,000 apps available in BlackBerry AppWorld.

We've received excellent feedback from carriers, developers and partners for our upcoming BlackBerry 10 platform and are on track to deliver it in the first quarter of 2013. We appreciate the customers who have remained loyal to the BlackBerry platform and look forward to winning back many who have left.

THORSTEN HEINS
President and Chief Executive
Research In Motion
Waterloo, Ontario, Oct. 16, 2012
source: NYTimes (
1
), (
2
) via
MobileSyrup