Google's Pixel BOGO 50% off deal starts today!
2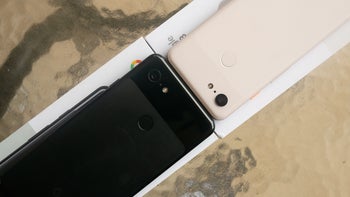 | Product | Condition | Location | Price |
| --- | --- | --- | --- |
| Google Pixel 3 and Pixel 3 XL | New | Google Store | $625 - $675 |
'tis the month of discounts and we are all eagerly awaiting Black Friday. But a lot of retailers, carriers, and even manufacturers started early, with various limited-time promotions. Google, in particular, has three different stages of deals to get through, and today marks the beginning of stage one — a BOGO 50% deal on the Pixel 3 and Pixel 3 XL!
Now, it's not an outright "buy one phone, get one completely free". Instead, if you buy yourself one
Pixel 3
or
Pixel 3 XL
, you will get the chance to buy a second one at "up to" 50% off.
Yeah, "up to" is the tricky part. Here's a breakdown:
If you buy two Pixel 3 phones, you get $350 off the final price, making the price $625 per phone
If you buy one Pixel 3 and one Pixel 3 XL, you get $400 off the final price, bringing the price down to $650 per phone.
If you buy two Pixel 3 XL phones, you get a $450 discount, so $675 per Pixel 3 XL.
If you have nobody to share this deal with right now, you might want to wait for the Black Friday deals at the Google Store. Starting the 22nd, the Pixel 3 will cost $650 and the Pixel 3 XL will be available at $700.