Google's Docs, Sheets, and Slides get updated with a focus on notifications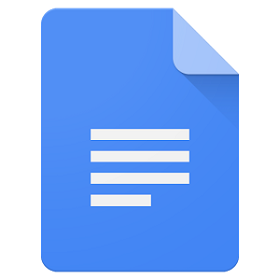 Google has just updated its G Suite of productivity apps with a few new interesting features. The update is now rolling out to the Android versions of Docs, Slides, and Sheets.
The new versions of the Docs, Slides, and Sheets apps for Android can now fire up notifications. Previously, the Google Drive app notified the user of new shared documents and comment mentions. With the new update, Google's productivity apps can launch their own notifications, which Google says include details specific to each app.
Aside boosting the notification system, which is rolling out to all three apps, Google has also updated the Sheets Android app with a range of new features. With the updated app, users will be able to more accurately resize rows and columns, create and edit data validation criteria (same as on the web version), or change the color of sheet tabs. If you're been using Google Sheets a lot for productivity tasks, these new features will make things a bit easier to accomplish through the Android app. Check out the screenshots below:
Google says that the rollout will take place gradually. The source links below point to the three apps, but note that it might take up to three days before everyone sees the new update.
What do you guys think? Is a more detailed notifications system what Google's Docs, Sheets, and Slides have been missing?