Google will provide a Cloud Test Lab for developers in an attempt to help them build more stable apps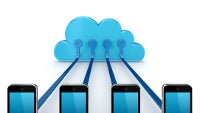 Google spent some time a the I/O 2015 conference to talk about tools that it will bring developers to help them build better quality apps. Among these is the so called "Cloud Test Lab" - designed to give developers access to more Android devices than they usually would have. The Test Lab will allow an app maker to upload their software to its servers and will then automatically run a series of benchmarks across 20 of the most popular Android handsets. The results will include screenshots and benchmarks, which will be returned to the developer for free.
Obviously, a great tool for app makers, especially since they usually own just one or two different brand smartphones and troubleshooting bugs that appear in other models is often a hard task. 20 smartphone models is definitely not an amazing number, considering the hundreds of different animals that are out there right now, but at least they are the 20 most popular ones (not necessarily flagships), which should mean that the developer should have the tool to bring a stable app to at least most of their users.
The Cloud Test Lab will be coming "soon" whatever that means. Let's just say we wouldn't hold our breath, but it should be some time this year.