Google to offer its' own unlocked Android phone?
This article contains unofficial information.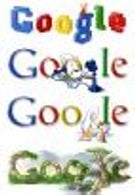 A story on The Street.com reported that based on a brokerage analysts' story, Google will offer it's own unlocked, branded Android-powered phone later this year. Based on work done by Northeast Securities analyst Ashkok Kumar, the tech firm will work directly with retailers instead of cellular carriers for the development and manufacture of the "GPhone". According to the story on The Street.com, Qualcomm chips will be used as the processor, but no other hardware choices were cited. Currently, Google offers the open source Android OS for free to handset makers. The latter group includes such top cellphone makers as HTC, Samsung, LG and Motorola. Three of the nation's top four cellular operators have embraced the Android platform as Verizon, Sprint and T-Mobile have, or will have Android phones for sale by the end of the year. When Android was first introduced to the public, there was strong talk of a possible "GPhone". Up to now, it has not happened but it looks like after being accepted as a viable OS by the public, Google is ready to put Android to use for itself.
source:
TheStreet.com
via
FierceWireless