Google rumored to give Android users granular control over app permissions
24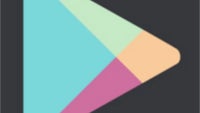 App permissions have been a bit of an Achilles heel for Google's Android, but according to a recent rumor, Google is working on a system that would give users control over the permissions that an app receives.
According to anonymous insider sources quoted today by Bloomberg, Google will take a page out of the Apple iOS book by allowing Android users granular control over app permissions. The new feature is said to be announced later this month at Google's developer conference in San Francisco.
Last year, Google simplified the way app permissions are reported on Google Play, making it easier for users to recognize the permissions that an app requires. While this may have solved confusion regarding what an app gains access to, users still have to allow all permissions before downloading and using the app. This recent rumor suggests that users will be able to allow individual permissions for Android apps in the near future. For instance, if you can't see a reason why a flashlight app should gain access to your location, you might soon be able to block location access while still using those features that do not require location information.
If these rumors are accurate, more control over app permissions would certainly be appreciated by privacy-minded Android users.