Google+ for Android updated fixing a few annoying issues
22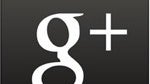 Google+ mobile apps are not perfect. Much like the full Google+ service, everything is still essentially in beta and features may be missing or don't work quite right. Google already updated the Plus app once already for Android, and today, it has been updated again. This time the update is looking to fix wonky notifications, trouble navigating, sharing, and using Huddles. The change log notes the improvements as:
Improved notifications reliability
"_add to circle" notifications shown in bulk
Share stream posts to individual people
Clicking a +mention takes you to the person's profile
+mentions now autofill from your Circles
Stream no longer resets to top when screen is rotated
Nearby accuracy (when looking at the nearby Stream)
Start a 1:1 Huddle from a person's profile or a group huddle from a circle profile
Hide 1:1 Huddles
Clickable links in Huddles
Improved autocomplete when adding a person to a Huddle
That's a pretty sizable update, and it is amazing to have notifications that aren't quite so haphazard. The ability to actually click on +mentions is huge as well. Certainly good to see Google keeping on top of user complaints.
Google+ is available for free in the Android Market, and as always, just leave your e-mail address in the comments if you need an invite.