Google acquires video editing app maker Fly Labs to integrate it with Photos: will we finally get a decent 4K video editor on Android?
22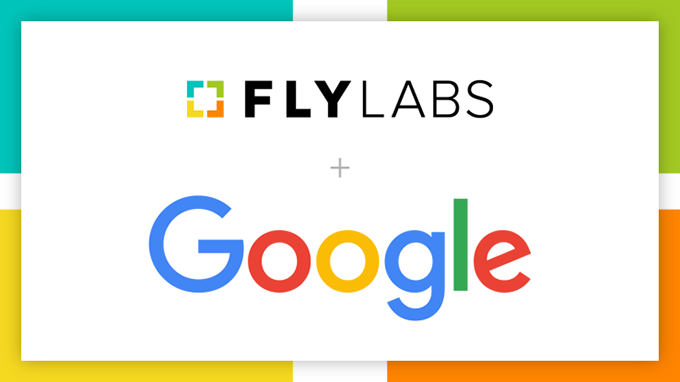 There is one word to describe the state of video editing on Android:
embarrassing
.
The situation is particularly shameful given the fact that phones capable of recording 4K video on Android have existed ever since the Samsung Galaxy Note 3 was first released nearly two years ago. Yet, there is still no full-blown video editor that could handle them. Adding insult to the injury is Apple - the company was late to the 4K video game, but with the
iPhone 6s
it not only added 4K video recording with no limitations in time (Samsung's most powerful Android phones are still limited to around 5 minutes of 4K video), but also brought an updated iMovie that is nothing short of a great 4K video editor.
Video combined with the machine learning of Google Photos!
Google, however, seems to have finally taken notice and the big news of these days is that the search giant acquired Fly Labs, a developer studio behind some of the best iPhone video apps (Tempo, Fly and Crop).
Fly Labs also has a full blown video editor that supports 4K video - the app is called Clips and that is the one piece of the puzzle that Android is sorely missing.
After the acquisition (no financial details were made publicly available), Fly Labs' apps would still be available on the App Store, but won't receive any more updates.
Google Photos product lead David Lieb teased in a tweet: "video is uniquely powerful for reliving memories, esp when combined with the machine learning of Google Photos. Lots to come!"
We're excited to announce that Fly Labs has been acquired by Google!

Our mission at Fly Labs has always been simple: to help people make the most of their photos and videos. We make video editing apps because we believe that there's no better way to stay connected with your memories than by engaging with them creatively. In the last 18 months, our video editing apps have been downloaded more than 3 million times in over 150 different countries. More than 20 million videos have been created with apps made by Fly Labs.

We're excited to continue on our mission by joining Google and the Google Photos team in Mountain View, California. Google Photos is a home for your life's memories, powered by Google's machine learning and computer vision technology. It's a perfect match for what we built at Fly Labs, and we're looking forward to folding our technology into Google Photos. We'll be pouring the same passion into Google Photos that we poured into Clips, Fly, Tempo and Crop on the Fly.

Meanwhile, as of today, all Fly Labs apps are completely free with no in-app purchases! The apps will be available on the App Store for another 3 months – so you can still download them and use them to get creative with video – but please note that we will not be submitting any more updates to the apps. Once the apps are removed from the App Store you will still be able to use them, but they will no longer be available for download.

We'd like to thank our users, our beta testers, our investors, our friends, our families, and everybody who helped us get this far. Onwards and upwards!

Love,
The Fly Labs Team