Why are there no 4K video editing apps on Android in 2015?
90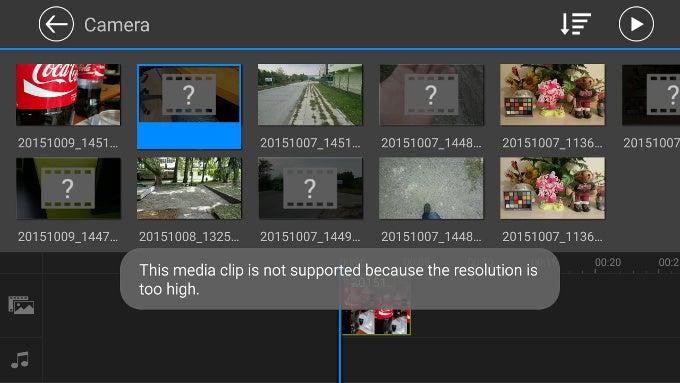 Here is the deal: 4K video has been around on Android smartphones for quite a while. The first mass market phone to have it was the Samsung Galaxy Note 3 released way back in late 2013, that's nearly two years ago. Since then, 4K recording has become pretty much a standard feature for top-tier Android phones these days: the Samsung Galaxy S6 and Note5 have it, the LG G4 has it, the HTC One M9 has it, even the more affordable new Nexus 5X and 6P support the feature.
While 4K video is still limited to only 5-minute snippets of recordings on most phones, the quality of a 4K video is truly excellent and it looks like something from the future, especially when you play it back on a bigger screen.
Yet there are no video editing apps available either natively or on Android's Google Play store that would allow you to edit those short, 5-minute 4K clips that you are allowed to capture. None.
There are no 4K video editors on Android
We're flabbergasted. After all, what are you supposed to do with the video that you've captured? We rarely have a video in our library that does not require a slight trim, some added text or a little extra flare before being ready to take on the wilderness that are YouTube and Facebook.
Sure, 4K video editing is a challenging task that taxes your phone's processor to the max. People pay hundreds of dollars for professional video editing software like Sony Vegas Pro and Adobe Premiere. Yet, looking over to greener pastures in the form of the rival Apple ecosystem, we see that the often criticized for being late to the party Apple brings 4K video recording that has no nasty 5-minute limitations AND it comes with the free iMovie video editor that makes 4K video editing a breeze on the iPhone. iMovie allows you to choose movie templates, add text, transitions, trim, and beautify videos in all sorts of ways, and looking over to the App Store we see a ton of quality video editors that offer even more than that.
For starters, though, we don't really want fancy: we want a way to simply trim and queue videos. On Android. Now. It's the end of 2015, after all. Is it that Android developers are so lazy? Or should Google take things in its own hands? It's hard to say what the reasons are and what the ideal solution is, but right now this remains a sore issue for the ecosystem that first brought 4K video recording on phones.