Google Spaces to be beefed up following acquisition of Kifi
2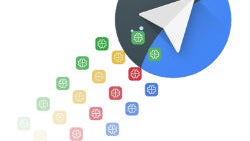 Every time Google introduces a new product, there's always a part of us that questions just how deeply invested to get, because Google has a long history of killing off apps that we love (RIP Google Wave and Google Reader.) So, when
Google Spaces
was first released, we were wary, but it looks like the app may have at least some safety for now.
Google has just acquired Kifi, which is described as "the best, most flexible, intuitive knowledge sharing tool for you and your teams." In practice, that means a lot of things from creating libraries of saved webpages, group chat, highlighting and annotating pages, and easily sharing, collaborating, and finding information connected to whatever you're working on. And, the developers even admit that users have found tons and tons of other ways to use the service that was never considered at first.
Unfortunately for Kifi users, that app will be shutting down in a couple weeks, but the good news is that the team will be moving to work on Google Spaces and says the aim is "to build solutions focused on improving group sharing, conversation, and content finding." It'll be great to see more active support for Spaces and it definitely gives more assurance that the app could stick around.