Google Search app updated with refined iOS 7 visuals and more
5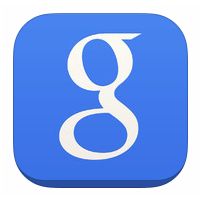 Google Search for iOS has always been a solid all-around experience, and a great option to access other Google products if you don't want to install the dedicated apps. Today, the app got a bit of an update to make it feel more at home in iOS 7 and to add better functionality and integration with Google Maps. Visually, the app has been pushed to full-screen, hiding the status bar at the top of the screen, and Google Now cards are properly formatted for the full width of your device.
In terms of feature additions, there are only two items listed in the change log. First, the iPad version of the app has finally gotten the option to do an image search. From the image search results, you can save specific images or even do a "search for similar images" from the long-press options. This latter option is especially nice, but unfortunately it doesn't extend to images in a web page search result, only from the image search results.
Google has also integrated Google Maps more deeply. Overall, Google Maps feels faster in the app, and now there is also a new transparent button to "get directions", which will bounce you into the full Google Maps app. And, once you're in Google Maps, there will be a button to easily bounce you back to the Google Search app as well.