Google Search adds support for audiobooks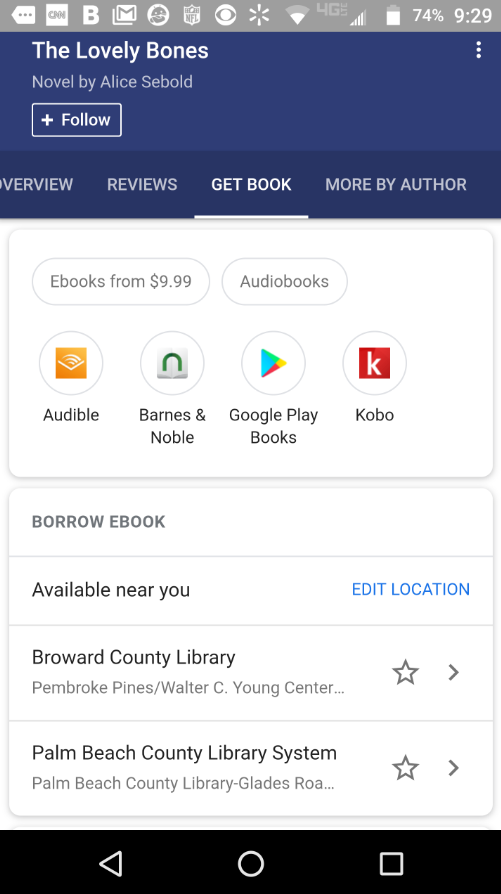 The results from a Google Search of a book show where it can be purchased as an audiobook and the cost. You can also see which nearby library will lend you the title
Audiobooks are great for the person who loves to read, but can't seem to find enough time in his/her busy day to actually pick up a book. So during the morning and evening commute, you can slip in the CD or tape and use your car's entertainment center to "read" a book. So let's say you've been listening to Donald J. Trump narrating the Harry Potter series and you're up to "
Harry Potter and the Order of the Phoenix
," but you can't seem to find this audiobook anywhere.
Now, you can conduct a Google Search and find out where you can pick up that special audiobook you've been looking for. A tweet disseminated by Google on Wednesday revealed the new feature, which will show you where you can purchase the audiobook you want, and the price from Audible, Barnes & Noble, Google Play Books and Kobo.
Also included are the listings of nearby libraries where you can present your library card and borrow a copy of the audiobook. Other information available from the search results include other titles written by the same author, reviews and books that are similar to the one you searched for.
It's these little subtle (and useful) updates by Google that help keep it at the top of the Search game.
source:
@Google