Google Recent is now here, allowing you to check older searches or flick them away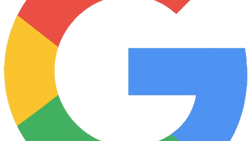 Slide out the navigation drawer to the Google app on your Android phone and the top choice on top should be the new Recent tab. You can go back (with an assist from the timeline on the bottom if needed) and find old search topics you looked for using Google. You can even compare search results side by side if necessary. And if you want to delete a Recent search result, simply swipe up and it is gone. A tutorial is available when you first open Recent, and viewing it should give you all of the information you need.
Deleting a Recent page will not delete any searches from your browser history since the two are completely separate systems. The new feature does require that you have the latest version of Google installed on your device. To make sure that you do, open the Play Store app and click on the hamburger app on the left of the search box. Click on My apps & games, scroll down to Google, and click on update.
If you have no use for the tab and want to disable it, all you need to do is go to Settings while in Recent. You'll find it under the overflow menu on the top right of the screen. In Settings, there is a toggle switch that is labeled "Enable Recent." Toggle to the left to disable the feature, which is turned on by default.
Check out some screenshots from Recent by clicking on the slideshow below.
source:
AndroidAuthority