Google Play store now opens device sales in India, selling the Nexus 7
31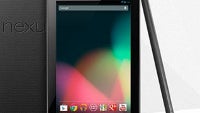 The Google Play store has been one place where you can get Google gadgets for cheap. While the Nexus 4 for example costs nearly $600 off the Google store in the United States, on it the price is set at merely $300 for the 8 gig model.
But it's been a place open only to developed countries. That changes today as it opens its virtual doors in India with the Nexus 7 being the first device sold in the world's second most populous nation.
The 16GB Nexus 7 on India's Google Play store is priced at 15,999 rupees, the equivalent of $295. The device will ship by April 5th.
Up until now, apps and books were the only thing available on India's Play Store. But with the Nexus 7 already there, we wouldn't be surprised if more Nexus devices start showing up for sale in the near future.
source:
Android Police