Google Play offers a 'Buy One, Gift One' movie promotion in the states
3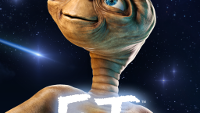 Google Play is running a promotion that allows you to purchase a movie, and have the exact same film sent for free as a gift to a friend or family member. It is a different sort of BOGO. Instead of 'Buy One, Get One', this is 'Buy One, Gift One.' Within 48 hours of your movie purchase, an email will be received by the target of your largesse, which will contain a code to click on to claim the gifted movie.
For you to take advantage of Google's BOGO offering, you must buy the movie between now and Thursday, December 17th. Whomever you decide to gift the film to, must click on the promotional link and download the film by January 17th, 2016. The gift recipient must be 18 or older.
The eight movies offered with this promotion include Pitch Perfect, Back to the Future, Despicable Me, Despicable Me 2, Jurassic Park, Love Actually, Fast & Furious 6 – Extended Edition and E.T. The Extra-Terrestrial. Each film costs $9.99, and you are allowed to send only one free gift link for each film.
If you're a big movie buff, and know someone who also is a huge fan of the silver screen, this promotion is right up your alley. Add to your own movie collection, and take care of your holiday shopping at the same time. It's a great way to multitask!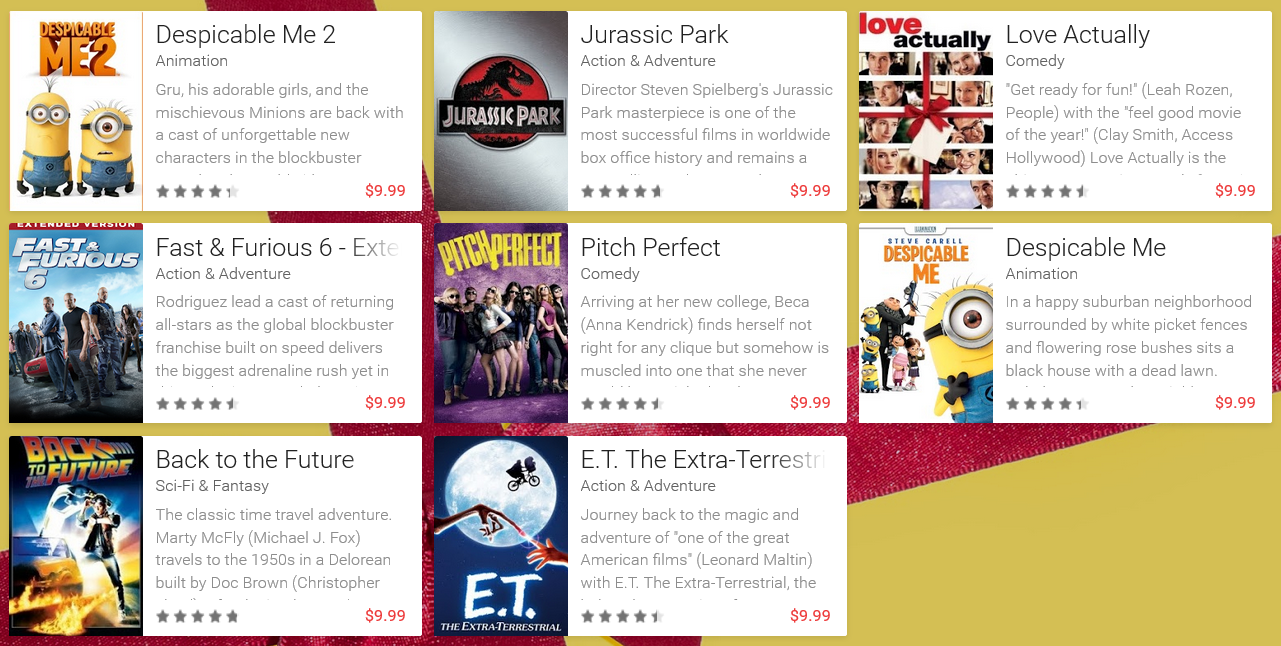 These eight movies are part of Google Play's Buy One Gift One promotion
source:
Google
via
AndroidAuthority