Google Play Pass to launch in the U.S. this week with unlocked access to 350 Android apps and games
21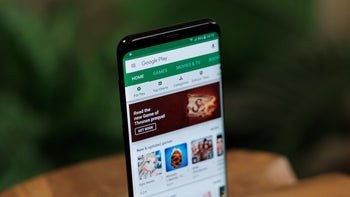 Google Play Pass will give subscribers unlocked access to 350 apps and games. This means that there are no in-app purchases to pay for, no upfront payments and no ads. After a 10-day free trial, the cost of the service is $4.99 a month, matching the cost of Apple Arcade. But if you act now, as they say on those late-night infomercials, Google will give you the first 12 months of service for $1.99/month with the price reverting back to $4.99/month afterward. You can quit the 10-day trial at any time and cancel your subscription if the mood strikes you; once you do back out, you can no longer take advantage of the discounted price. A Play Pass subscription can be shared with up to five other family members.
So how can you find the apps and games that are covered by a Google Play Pass subscription? Good question, thanks for asking. A new Play Pass tab will soon be added to the Play Store app that will show you the apps and games available to Play Pass subscribers. And if you're browsing the Play Store aimlessly, a ticket icon will indicate which apps and games are included with a Play Pass subscription.
Once Play Pass is available on your Android device, you can start the 10-day free trial by going to the Google Play Store. Tap on the hamburger menu icon on the left side of the search bar and look for Play Pass.