Google Now: real-time speech translation with 'close to 100%' accuracy on the way
14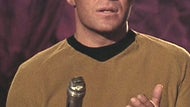 We weren't exactly surprised that Google has its own real-time translation project for the spoken word via smartphones, to answer
Microsoft's strides in that realm
, but it's how advanced things are that startles us.
Android's Vice President Hugo Barra sat down for an interview, and disclosed that the hardware prototypes (read: Android phones) that are already in testing, have reached "near perfect" result, especially with some language pairs.
Granted, he admits that's in controlled environment, and the bottleneck is speech recognition in real-life conditions with all the parasitic noise around and the accents, but he said in a couple of years it will be a real thing. We can't wait for the spoken translation functionality to be added to our phones with something like Android 7.0, as learning new language is a chore nobody has to deal with in this digital day and age of utmost laziness.
The real-time translation project is
part of the larger Google Now
personal digital butler undertaking that is already pretty useful, and will get even more so if you can travel to a foreign country and get translated on the fly without having to even crack a dictionary on the way.