Google Nexus S 4G visits the Feds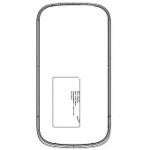 It is always an exciting day in the life of a new handset when it makes that trip to Washington D.C. to meet the FCC. The Samsung manufactured Google Nexus S 4G was the handset garnering all that attention the other day. Officially, it was model number SPH-D720 that made the trip to the nation's capital and the sketch of the phone along with the FCC documents reveals that to be the Google Nexus S 4G.
With the FCC paperwork indicating that the device being tested is a CDMA model that uses WiMAX, that points to a phone being offered by Sprint. And the next 4G phone to be offered by the nation's third largest carrier will be the Google Nexus S 4G.
Sure, other Android phones have 4G connectivity, but the beauty of the Google Nexus S 4G is that it is "Pure Android" which should put it near the front of the line for the next Android OS build after the included Gingerbread. In fact, running stock Android should allow the phone to always have the most up to date build of Google's open source OS.
As for the launch of the phone, we recently
reported
that April 24th appears to be a likely date to expect the phone's release by Sprint, with a price of $199.99 expected for those signing a two-year contract.
source:
FCC
via
AndroidCentral