Rep training on Google Nexus S 4G to begin April 18th with consumer launch set for April 24th?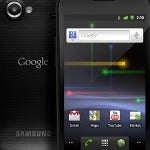 A photograph of what appears to be a publication for phone reps, shows an ad or notice from Samsung Mobile that the manufacturer will be launching the Google Nexus S 4G on Sprint April 18th for training purposes. The notice tells reps that if they take the training, pass the quiz on the first attempt and sell at least one Nexus S 4G, they will earn an extra $10.
According to a source for Android Central, the consumer launch of the handset is due one or two weeks after the April 18th training release with April 24th a very possible date. The WiMAX enabled version of the Google Nexus S has basically the same specs as the Nexus S with the added ability to connect to Sprint's 4G pipeline. That means it offers a 4 inch Super AMOLED display, a 1GHz Hummingbird processor and a front (.3MP) and rear facing (5MP) camera. Both models will have NFC support and of course, come with Android
2.3
right out of the box.
The Google Nexus S 4G is expected to be priced at $199.99 by Sprint, with a signed 2-year contract. If you're interested in using the phone's ability as a Mobile Hotspot, it will cost you an additional $29.99 to be able to hook up as many as 6 Wi-Fi enabled devices to Wi-Fi
source:
AndroidCentral