Super-snappy Android for less than $100? Grab this refurbished Nexus 5X!
14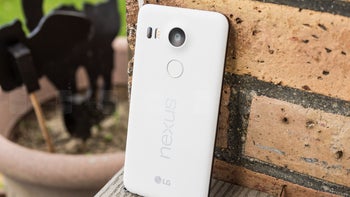 | Product | Condition | Location | Price |
| --- | --- | --- | --- |
| Google (LG) Nexus 5X | Refurbished | eBay | $89.99 |
The
Nexus 5X
and
Nexus 6P
were the last smartphones of the Nexus family, before the Google
Pixel
line took over. The concept behind every Nexus device was pretty simple — offer flagship specs and the pure, "by Google" Android experience with timely updates and a guarantee of a good performance.
The Nexus 5X, despite having an unassuming plastic shell and being a 2015 model, currently runs Android
8.1
Oreo without a hitch. Its camera may not be on the level of the Pixels, but it's still pretty good thanks to its own support for Google's HDR+ technology. Unfortunately, it won't be getting any more major Android updates — the Nexus 5X stops at Oreo. But it will still get some monthly security patches up until at least November of this year.
What we have here is a listing for some refurbished (at authorized facility) Nexus 5X units. For $90 — that's pretty much a steal. You can use it as a burner phone, a reliable backup, or just to see what "vanilla" Android is supposed to look and feel like, if you haven't had the pleasure.