New useful features added to the official Google I/O 2019 app
0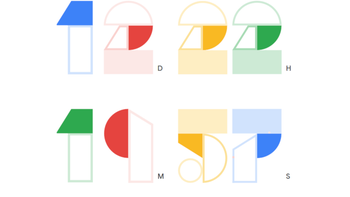 You know that the annual Google I/O developers conference is just around the corner when the latest Google I/O app becomes available in the Google Play Store. With Google I/O taking place this year from Tuesday, May 7th through Thursday, May 9th,
9to5 Google says
that
the app is now ready to be installed
on your Android phone. Now laid out in Google's Material Display (bright white backgrounds, Google Sans font), the app allows attendees and the curious alike to view the schedule of sessions for the conference. In fact, those planning on making the trip to Mountain View can reverse seats for each event through the app.
In addition, the Google I/O app allows attendees to create a schedule that they can view, and set reminders to go off before each session starts. This custom schedule can be synced between a developer's mobile devices and the Google I/O website. This year, the app also adds events to the user's personal calendar and allows those attending the conference to view the grounds using Augmented Reality. Individual sessions can now be found by looking under topics and speakers, and the home page will show upcoming events, announcements and more. For those interested in the Keynote, it will take place at 10 am PDT (1 pm EDT) on May 7th.
With the use of Material Design, Google has added a Dark mode for the app that shows up once the Battery Saver has been enabled on an Android phone. This will change the app from showing black text on a white background to white text on a black background. Dark mode has been added as a feature on many of Google's core Android apps over the last year and protects users' eyes from the blinding white background when the app is viewed in the dark.
When you install the app, make sure it is for the 2019 Google I/O conference. Even though the Google Play Store listing showed that we were installing the 2019 app, we received last year's app instead.