Google Hangouts 4.0 leaks online, shows refined user interface
6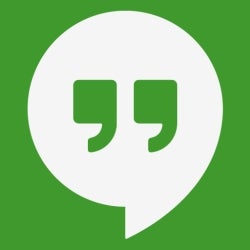 In its current state, Google Hangouts is far from being one of the more appreciated Android apps from Google. Despite this, however, it looks like the company is about to address (at least) some of the issues that users pointed out to.
While the update has yet to be officially announced by Google, the fellows over at Android Police managed to get their hands on the pre-launch version, and the screenshots reveal that we're in for a significant revamp of the user interface.
According to the leak, Google Hangouts 4.0 will replace the three-column layout with a single-column layout that's a bit smarter and makes better use of the space available. The home screen will basically show a list of the recent conversations, while a floating action button allows the user to engage in a conversation or video call with a contact or a group of contacts.
The conversation screen also comes with a few changes. These range from subtle improvements such as text boxes with rounded corners or the removal of the user avatar from the conversation view, and on to more significant ones such as dedicated buttons to share emojis, pictures, stickers, or location info. The 4.0 update to the Android app will also bring the ability to change the user status, a feature that the web version of Hangouts has had for quite a while now.
Compared to the current version of Hangouts (which is 3.3), the upcoming version of the app seems to refine the user interface while also making it easier and less confusing to go from one place to another. Check out the leaked screenshots below for a taste of Hangouts 4.0: