Another Google app now has dark theme to save your eyes from melting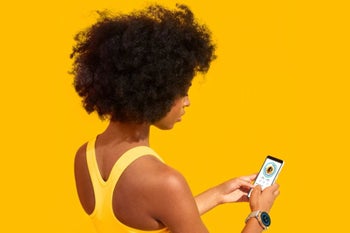 Google Fit, the company's health tracking app that collects data for Android, Wear OS and iOS users, is the latest Google app to receive a dark theme option on Android. In dark theme, the usual black text on a white background is reversed to show white text on a black background; this prevents the user's eyes from getting blinded by bright white light in dark rooms or at night. Google's Material Design, used on its core apps, often leaves large patches of white background. As a result, dark theme has become a popular feature. Both Android Q and iOS 13 will include a "system-wide" dark mode when they are released later this year.
To access the dark theme on the Google Fit app, tap on the Profile tab on the lower right side of the screen. From there, tap the gear icon in the upper right corner to open the settings menu. Under the Display heading, you can choose from a dark theme, a light theme, or a light theme unless the battery saver is enabled. The latter option is offered because using dark theme could save battery life on a device with an AMOLED screen. These screens create black by turning off all pixels, which lessens the demands on the handset's battery.