Google makes it easier to connect Android phones to Bluetooth-enabled headphones and speakers
3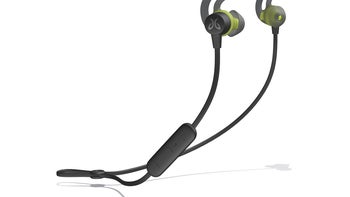 Google announced
it made an update to its Fast Pair feature to improve the way Android smartphones connect to headphones and smart speakers.
Fast Pair was rolled out
to phones powered by Android 6.0 and higher about a year ago and only works with compatible devices like Google Pixel Buds, Libratone Q Adapt On-Ear, and Plantronics Voyager 8200.
The latest update added to the feature is meant to make it even easier for people to connect Fast Pair compatible accessories to devices associated with the same Google Account. In this regard, Google announced that companies like Jaybird, Anker, and Bose will bring Fast Pair compatible devices to market over the coming months.
To pair your Android phone with a Fast Pair-enabled headset or smart speaker, enable Bluetooth and switch either of them to pairing mode. You should receive a high priority notification asking you to "Tap to pair" to the device, which will also contain the product name and image.
Once you tap on the notification, Google will use classic Bluetooth to establish a connection. Finally, a success notification will be shown which includes a link to download the companion app (if there is one).