Android devices quickly and securely sync with Bluetooth enabled accessories using 'Fast Pair'
21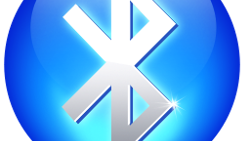 On Tuesday, Google announced a new way to pair a Bluetooth enabled device with an Android powered smartphone running Android 6.0 or higher, and carrying Google Play services 11.7 and up. Called '
Fast Pair
', the feature is rolling out to Android devices powered by the Marshmallow build of Android and higher. Currently, 'Fast Pair' will work with ear buds like the Google Pixel Buds, or Libratone's Q Adapt On-Ear. The feature will soon work with the upcoming Plantronics Voyager 8200 series wireless headsets.
'Fast Pair' uses Bluetooth Low Energy for advertising and discovery, and regular Bluetooth for pairing. For example, here is the process of how this new process works on a compatible Android device:
Turn on a Fast Pair-enabled device and put it in pairing mode.
Android scans for BLE broadcasts in close proximity of the user's phone and discovers a Fast Pair packet (provided Bluetooth and Location is turned on).
This packet is sent to Google servers to get back the device's product image, product name and companion app (if there is one).
The user receives a high priority notification asking them to "Tap to pair" to the device. The notification contains the product name and image.
When the user taps on the notification, Google uses classic Bluetooth to establish a connection.
A success notification is shown which contains a link to download the companion app (if there is one).
Google calls this a "seamless and secure" way to connect an Android powered smartphone to the right accessory. And the manufacturers get their name, product and a related app seen by the device owner. It's what we in the media call a "win-win."
source: Google