Google Drive updated with streaming video support
4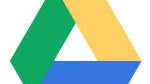 Good news, Android users! Google has just released an update to the Google Drive app for Android that adds a sweet new feature. With the update, users on Android 3.0 and higher can now stream videos that you have stored in your Google Drive, which makes the cloud storage solution quite a bit better overall. It's interesting that the streaming video is for Android 3.0+, because Google usually ignores the existence of Honeycomb, and starts support for advanced features with Ice Cream Sandwich.
Beyond the streaming video, the entire app has been optimized and should be noticeably faster and smoother (at least on our Nexus 4. We're sure that the performance difference depends on your device.) The app has also added support for pinch-to-zoom on presentations, and there are the obligatory bug fixes.
If you want to grab the update, Google Drive is available for free in the
Google Play Store
.