Google Analytics mobile app gives developers statistical look at their work
2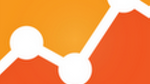 Google Analytics on the desktop gives mobile app developers a chance to
look at metrics involving your apps
. Now, Google is making the information mobile by offering a version of Google Analytics for the Google Play Store that is optimized for a smartphone. You can get a real-time report showing how many visitors you have and your most popular web pages or app screens. The Dashboard lets you customize the information so you can see the metrics that are most important to you. You will default to the number of daily unique visitors and goal conversion rate, but you can make changes to the screen.
With the Google Analytics mobile app,you can receive an alert when a certain stat goes over your personally set benchmark, or receive an automatic alert when
something unusual is happening to your apps
. You can download the Google Analytics app for free although you need to be kickin' an Android model running Android 2.1 or higher. That's not too much to ask these days, is it?
source:
GooglePlayStore
via
Google