Google Allo now buried deep in the Play Store's underground, ranks at 200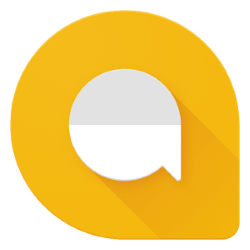 Upon launch, Google's messaging app Allo was a success with over five million downloads in less than a week. Now, Allo is basically buried inside the Google Play store, ranking at number 200, and hasn't moved from this spot in over 60 days, meaning the app has stopped growing.
User disappointment and lack of competitive features could be the reasons for Allo's situation. Notably, the app lacks multi-device support, doesn't handle SMS, and offers no way to backup messages. There's also no integration with Google's Duo video service, either. The absence of unique features or advantages over other messaging apps means there isn't much incentive on the user side to try Allo.
Google clearly needs to step up development and promotion work on the app if it wants to turn it into a success.
source:
Phandroid