Gmail for iOS is fixed and back in the App Store
3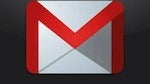 Back on November 2nd, Google released the official Gmail app for iOS, and
quickly had to pull it
from the App Store because somehow the app had made it through Google's internal testing as well as the App Store approval process with a nasty bug with completely broken notifications. We told you we'd let you know when the app made it back into the App Store, and that has happened.
Google has fixed the notification issue and improved handling of images in HTML messages, and the Gmail app is once again available for iOS users, but there haven't been any new features added. For all we know, Google fixed the bug on the 2nd and we've just been waiting until now for the update to pass through Apple's approval process a second time.
Unfortunately, since there are no new features, some users may find that the web version of Gmail is still a better option right now, unless you have a lot of e-mails with attachments. Still, if you want to give it a shot, Gmail is available for free in the
iTunes App Store
.