Give your Android phone a custom new look with Wallzy Pro for free!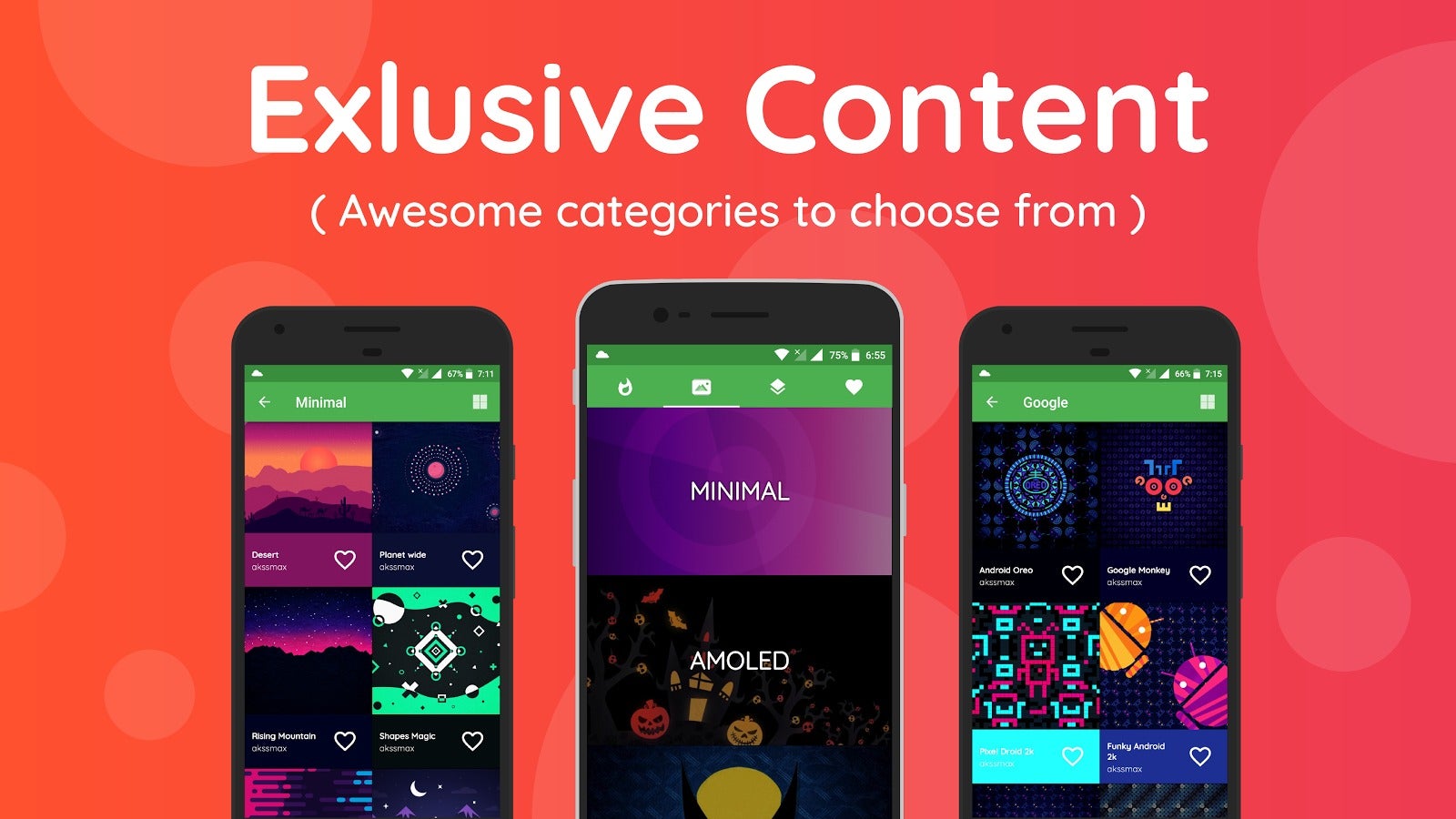 Finding great wallpapers for your Android device isn't exactly a difficult endeavor. Google Play is teeming with great applications, with Wallpapers (by Google), Zedge, and Muzei being some of the finest services out there. While these apps are undoubtedly neat, they aren't known for being too flexible when it comes to customization.
If you're the type of person who likes to have a more personalized Android experience, you might want to give Wallzy Pro a try. What's so special about it? Well, it gives the user some creative freedom when it comes to tweaking their background.
You can choose from more than 18,000 different backgrounds divided into 600+ categories, some of which contain exclusive wallpapers created by the app's own graphic experts. If your phone uses an AMOLED display, there are also special collections which offer darker wallpapers that will increase your battery life.
After you pick a suitable candidate for your home screen, you can then embellish it to your own liking: If you'd like the image to have a different color, Wallzy Pro gives you the option to change the RGB balance and create your own custom variation. There is also a blurring feature, alongside options which allow you to add text with different styles, colors, and fonts. It's almost like a lightweight photo editor, granting you some essential editing tools that can be employed straight from the app itself.
If you'd like to download Wallzy Pro, the above link will lead you to its Google Play listing. The app is usually paid, but you can get it for free if you install in the next three days.
Recommended Stories