Gingerbread update for Kyocera Echo due August 1st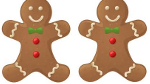 A leak from Sprint's Playbook that was picked up by the guys at SprintFeed, reveals that the Kyocera Echo is due to get
the Gingerbread update
on August 1st. In addition to updating the operating system, the download updates Swype to 3.0, improves the phone's power management and text input and makes some minor improvements. It also adds a download manager to the device as well as some security patches.
The update will be available OTA to owners of the dual-screen handset
over a 4 day period
, so if you don't receive it right away, there is no cause for alarm. Only 10% of Echo owners will have the software on August 1st. The Playbook even alerts stores to update demo devices to the latest software.
source:
SprintFeed
via
AndroidCentral

The Sprint Playbook says that the Kyocera Echo will be upgraded to Android 2.3 over a 4 day period starting August 1st