German carriers announce LTE pricing - the top tier plan gets you 30GB a month for EUR 72.5 ($95)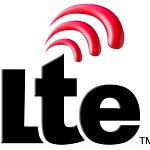 T-Mobile and Vodafone Germany revealed the pricing scheme for usage of their LTE networks. Aimed mainly at rural areas without broadband access, the pilot plans start at EUR 42.5 ($55), all the way up to EUR 72.5 ($95) for 30GB monthly traffic at peak 50Mbits speed.
These are Vodafone's prices, and the carrier starts selling a Samsung-made LTE dongle today. First the town of Rammenau, east of Dresden, will be graced with the speedy network, then a few hundred rural areas, which are to become 1500 locations by the Spring.
Deutsche Telekom's subsidiary T-Mobile will have a plan, called Call&Surf, which will cost EUR 39.95 ($52) a month, and will include a fixed line for that price. The plan will be offered in April, starting again with smaller towns, and gradually expanding to cities. We don't blame them, with prices like these, and big cities full of free or cheap Wi-Fi, there won't be much initial demand for the product there anyway.
via
IntoMobile