GarageBand for iOS receives major update including Alchemy synth and third-party plugin support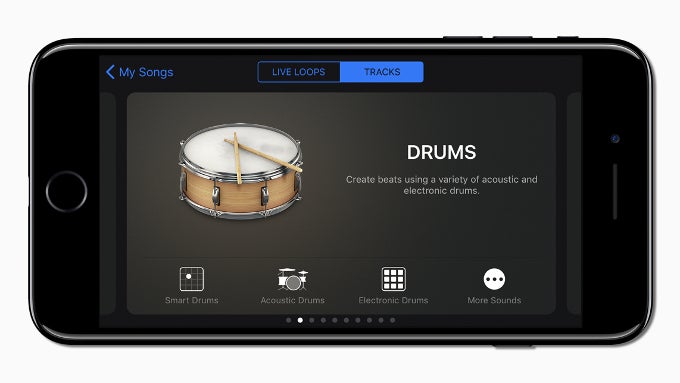 Apple has released updates to a couple of its production apps, GarageBand for iOS and its bigger brother, Logic Pro X, bridging the gap between the two by introducing new features and integration options. Using Apple's iCloud platform, projects can be easily synchronized between the two programs, providing a seamless workflow for producers.
GarageBand users can expect to see a few big changes. Firstly, the music suite now includes a limited version of synth powerhouse Alchemy, which Apple acquired two years ago with the purchase of Camel Audio. Unfortunately, this version of the synth is reduced to rompler functionality only, meaning users are restricted to using only pre-made patches, of which Apple supplies 150. Another new feature is the addition of multi-take recording, letting users capture multiple takes and choose the best one. The built-in Audio Recorder includes a number of new effects, including distortion, delays, and pitch correction.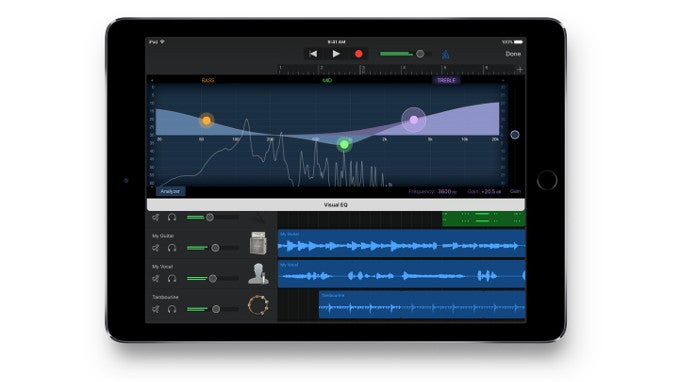 GarageBand's new graphical EQ
Also included are a few mixing tools, including a graphical EQ, which up until now was a glaring omission for the app. Perhaps the biggest new feature, however, is the added support for third-party plugins using Apple's proprietary Audio Unit format. This gives the app a huge edge over its most serious competitor, FL Studio Mobile, which lacks such functionality, and makes GarageBand a much more powerful music creation suite than it ever was.
GarageBand's update is free for all existing and new users with iOS 10 compatible devices, and $4.99 for everyone else. Alchemy is supported on the iPhone 6 or later, iPad Pro, iPad Air 2, and iPad mini 4.
source:
Apple Newsroom