Gameloft offers special promo for Sprint customers using an Evo 4G or an Epic 4G
1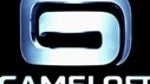 Gameloft, creators of many mobile games for the Android platform, has announced a special buy-one-get-one offer that will last through the holidays for Sprint customers rocking a Samsung Epic 4G or a HTC Evo 4G.
The list of games that are available with this offer is impressive. They are as follows:
-Asphalt 5 HD
-Assassin's Creed – Altaïr's Chronicles HD
-Dungeon Hunter HD
-Gangstar: West Coast Hustle HD
-Hero of Sparta HD
-Let's Golf! HD
-Modern Combat: Sandstorm HD
-N.O.V.A. Near Orbit Vanguard Alliance HD
-Tom Clancy's H.A.W.X HD
-UNO HD
If you are an owner of one of these 4G devices, and these games are of interest to you, then listen up. This is all you have to do to get yourself this offer:
-Connect through 3G. Please note WiFi and 4G will not work.
-Using your HTC EVO or Samsung EPIC phone, check into the Sprint Zone
-Within the Sprint Zone, click through to our Gameloft app (this can be found under "Suggested Apps"): http://wapshop.gameloft.com/us/sprintchannel/hdplus
-You'll see the "Buy One, Get One Free" promotional banner. Click to get the deal.
For those who choose to take advantage of this generous offer from Gameloft, tell us what your thoughts are in the comments below.
source:
Android Police
via
Mobile Crunch