Gameloft Advent calendar reveals a deal per day 'til Christmas
0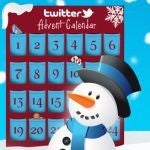 We know everybody has a sale this time of year, and mobile apps are no exception.
Gameloft
is spicing up the standard "here's what's on sale," by combining an Advent calendar with their software sales. From now until Christmas, Gameloft will reveal a special deal of the day on their Twitter account.
Their gifts for December 1st were a free copy of 'Driver' for the iPhone and 50% off '
Earthword Jim HD
' in the Xbox LIVE Arcade. Their gift for December 2nd was a sneak peak at 'Starfront: Collision' for the iPhone and iPad. We imagine that the gifts will only improve as we get closer to December 25th.
It appears that most of the games will be for iOS, but they promise that Android offerings are on their way as well. They make no mention of other operating systems, but we assume there will be something for everyone. They do specify that the daily deals could include sneak peaks of upcoming games, discounts on their biggest titles, or even free game downloads.
Gameloft is doing a great job at both moving some of their older titles at discount, and convincing people to follow them on Twitter. But we'd be happy to follow them anywhere for free games.
source:
@Gameloft
via
Engadget