Game Studio Tycoon 2 on Android is free for a limited time
1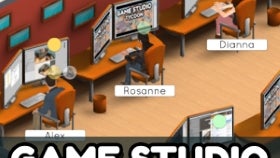 In the past few years, a few game developer simulators have popped up, and they all play pretty much the same. This is why, when it comes to game dev tycoons, any of the more popular games will scratch your itch for game development.
Luckily, one of them is currently free. Game Studio Tycoon 2, developed by Michael Sherwin, was discounted to $0.00 for a limited time. We don't know how long the game will be free for, so you might want to hurry up with claiming it.
Game Studio Tycoon 2 will have you start your career as a game developer in 1970. Your goal is to make the best games possible, in order to earn more money to spend on further development, bigger offices, more staff and so on. The goal is to reach the year 2016 without going bankrupt.
In case this sounds like something you'd play, feel free to visit the source link at the end of this article.