Game Center multiplayer restriction appears in developer's builds of iOS 4.1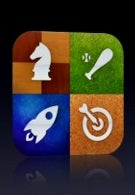 There are numerous ways to limit access to functions on the iPhone, or restrict kids from purchasing applications above certain maturity ratings for TV shows or games. Browser access, camera and GPS can all be turned off, and it is done under Restrictions in the general settings.
The latest developer build of iOS 4.1 displays a Game Center option inside those same Restrictions, which coincides nicely with the new GameKit programming interface that ships with the build. The iOS 4.1 version should thus ship with the venerable Game Center, which will serve as a hub for multiplayer and scoreboard comparisons. The said Game Center option in the Restrictions setting is actually a multiplayer switch, enabling you to restrict your kid from playing group games online, for example.
iOS 4.1 beta is in developer's hands now, and is expected to grace Apple's devices starting next month.
source:
AppleInsider