FreedomPop users get to use messaging app WhatsApp for free on an unlimited basis
4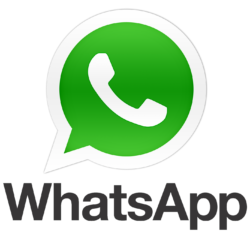 Ever since
it started service as a hybrid carrier back in 2012
, FreedomPop has been all about saving money for wireless customers. Today, FreedomPop said that it is the first carrier in the U.S. that zero-rates the WhatsApp messaging app. This will be available to subscribers who insert the FreedomPop SIM card into their iOS or Android device, and subscribe to the WhatsApp Basic plan or higher.
The
Basic Plan
gives users the unlimited free use of WhatsApp along with 200MB of free high-speed data, 100 voice minutes, 100 texts and the ability to connect with U.S. mobile device owners in up to 31 countries like the U.S., U.K., Germany, France, Portugal and Italy. Normally $20.99, for one month you can use the
WhatsApp 1GB Plan
for free. This gives users 1GB of high speed data, unlimited calls, unlimited texts and unlimited WhatsApp usage. It also includes the free roaming in 31 countries. For $29.99 a month, you can buy the
WhatsApp 2GB plan
. That comes with everything that the 1GB plan offers, but with twice the amount of high speed data (2GB).
Concerned that zero-rating WhatsApp means FreedomPop is going against the FCC's net neutrality ruling? The carrier says that "FreedomPop is setting the stage for zero-rated models that comply with the recent ruling."
If using WhatsApp without using your high-speed data is appealing to you, click on the sourcelink to see if FreedomPop is available in your area.
source:
FreedomPop