FreedomPop wants to be your data network and save you hundreds of dollars a year
4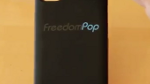 Upset with the cost of getting a decent amount of data per month? One of the founders of Skype, Niklas Zennstrom, wants to save you hundreds of dollars of year with his new service called
FreedomPop
which opens for business today. Users of the service get .5GB of high speed data free per month and can purchase more capacity at a price of $10 for 1GB or $35 for 5GB of additional data. As a comparison, the nation's largest carrier, Verizon Wireless, charges $80 for 6GB of data monthly, plus a $40 smartphone connection fee that includes unlimited calls and texts.
Unlike the major carriers that make money from selling you a monthly plan, FreedomPop plans on profiting by offering additional services such as a feature called Turboboost which guarantees that you will have the fastest service available even when its pipelines are jammed. Signing up with the service requires you to pay $99 for a sleeve that fits over an
Apple iPhone 4S
,
Apple iPhone 4
,
Apple iPod Touch
or pay a deposit for a portable Wi-Fi Hotspot.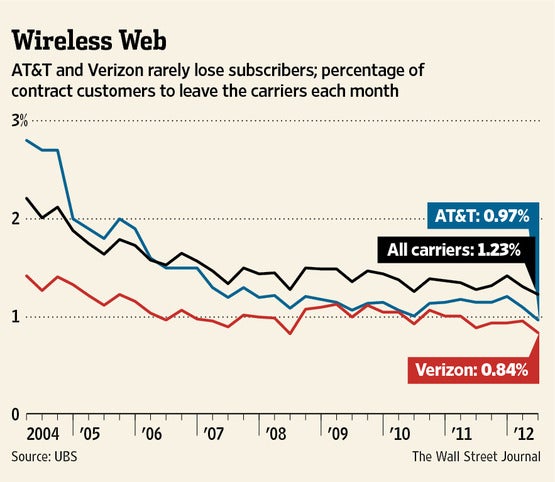 Verizon and AT&T lose very few customers each month
Because the service is for data only, FreedomPop subscribers will have to
sign up somewhere else
for a calling and texting plan, or use internet based apps like Skype. The service uses Wi-Fi to connect to a device whic is then hooked up to Clearwire's network which does not yet reach the entire nation. Clearwire's coverage blankets 136 million people in the states, and FreedomPop has inked a deal to rent 3G and LTE network space from Sprint, which will allow the upstart data carrier to offer nationwide coverage starting in March. Those purchasing a device for the Clearwire network will be able to trade it in for one using Sprint's coverage when it is available. Speaking of phones, FreedomPop will be offering them online at first, but is talking to Best Buy about offering its handsets in the Big Box retailer's stores.
Getting people to leave their current carrier might not be as easy as cutting prices. According to the
Wall Street Journal
, contract customers left Verizon and AT&T at a rate of less than 1% per month in the second quarter and 88% of smartphone users are on a business or family plan making it harder to leave. If you're interested in the service, FreedomPop will let you know if it is available in your area. Simply head to the sourcelink to find out.
source:
FreedomPop
via
WSJ