Foxconn gets orders for the next Kindle Fire
2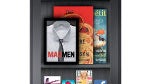 It's looking more and more like if it's good enough for Apple, it's good enough for Amazon. Not only has Amazon taken a note from Apple in
building up content stores
for music, video and books, but also in bringing those stores together in the ultimate content consumption device: a tablet. Granted, Amazon is using the hardware as a loss leader to sell content, whereas Apple uses the content to sell hardware, but the parallels are still there. Amazon also took a cue from Apple in making said tablet into a closed ecosystem (albeit build upon an open source project,) with content reviews and controls, in order to create a very specific experience for the user. Now, Amazon is going another step down that road, and has hired Foxconn to manufacture the 10" Kindle Fire tablet, which is due out next year.
It had been
reported before
that Foxconn was the leading candidate for the job, but a new report from DigiTimes has confirmed that Foxconn has received the orders for the next Kindle tablet. The word had been that Amazon was going to wait and see if the first 7" Kindle Fire was a success before committing to production on the 10" version, and it seems like the pre-orders alone have been enough to convince Amazon that the Fire will be a success.
There have been troubles in the past with Foxconn overworking its employees, and now being the manufacturer for the iPad, iPhone, and Kindle Fire, we're hoping that someone is keeping an eye on the conditions at the plants.