Foursquare adds OpenTable to Explore pages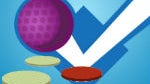 This is really one of those stories that makes you stop and think, "Wait, how is it possible that didn't already exist?" It seems like such a perfect partnership, but somehow it wasn't until now that foursquare and OpenTable have put the labors of their partnership into the foursquare mobile app.
Foursquare and OpenTable have been partners since May, but unfortunately, it was only possible to make a reservation through OpenTable if you were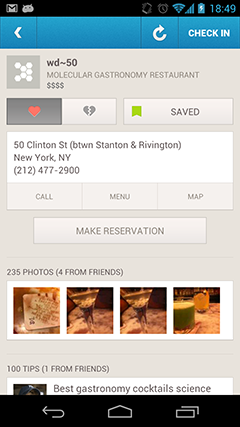 starting from the foursquare website, and really, that's not where people tend to go to interact with foursquare. Foursquare has long been a check-in service, so it sees most of its traffic through mobile apps, even though the company is trying to pivot into more place discovery than check-ins.
So, now, if you're using either the iOS or Android app, there will be a new option through the Explore page of the apps. If a restaurant that you find is part of the OpenTable network, there will now be an option to make a reservation at that restaurant, which is definitely a nice feature.
As we said, the update has made it to both iOS and Android, so you can find it in the
iTunes App Store
or
Google Play Store
, respectively. Unfortunately, neither Windows Phone or BlackBerry have not seen the update with the new functionality.