Fotor Photo Editor & Cam for iOS gives you $22 of stuff for free right now
1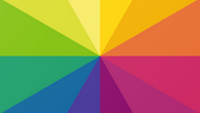 With the release of Fotor Photo Editor v5.6.0, its creators are letting you download a script, effect and stickers package worth $22 in in-app purchases... for free. That's right, you're getting a mighty fine photo editor and a bunch of content to go along with! This is a limited time offer, so show up early and download the app while it's still hot!
Of course, it's not just the freebies that make Fotor interesting. The photo editor's newest version comes with new design that's optimised for iOS 8. Among its robust feature list, you'll find 6 photo-taking modes (with options like Grid, Big Button, Burst, Timer, Stabilizer, and Square), a quick and dirty photo editor (think 13 different scenes options, over 100 filters & effects, adjustments and enhancements, text and caption placement, stickers, frames, and the almighty pixel brush for retro nostalghists!), a collage maker (with up to 9 photos to combine), and a community of Fotor users sharing their creations in an impromptu social network.
Back to the aforementioned paid content you're getting for free, it contains stuff like Holiday Effects pack, Handwriting captions, Mellow & Faded filters, and more. With thew new update, you also receive Cinematic and Mono effects, and cool Geometric stickers.
Fotor requires iOS 6.0 or later to run and is available in 14 languages. If you're in need of a photo app, you better grab it from the app store right this second!