Flipboard comes to the BlackBerry Z10
5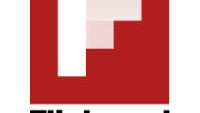 Back at the beginning of September, Flipboard showed up in the BlackBerry World app store for a short time before being pulled, and the team promised that the app would be coming "soon" to "select BlackBerry devices". Flipboard couldn't just say that the app was coming for the BlackBerry Z10, because the Z30 was on the horizon, and it was meant to be an exclusive for BlackBerry's new device.
But, that exclusivity obviously isn't happening, because the Z30 is only just beginning its release rollout in certain international markets; and, Flipboard has brought back its popular app for those with the BlackBerry Z10. The app looks pretty solid too, the early reviews are mostly positive. And, it brings all of the features you would expect including social network integration, and the new "magazine" feature so you can collect your favorite stories into your own collection.
Flipboard also made sure to localize the app for international markets, as BlackBerry still has most of its market share outside of the U.S. So, the app is available fully localized for Australia, Brazil, Canada, China, France, Germany, Hong Kong, Italy, Japan, Korea, Netherlands, Spain, Taiwan, U.S. and U.K.