First music video shot by Samsung Galaxy S4 released
45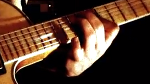 Ok, you probably never heard of Finnish progressive metal band
Constantine
, but the band has just released a video in support of its new single,
World Undefined
. It's a cut off their upcoming album set to be released this coming August. And while it might look and sound like any other progressive metal band (or is there a "Constantine" sound?), it is the first music video to be shot using the
Samsung Galaxy S4
. Obviously, the video did go through some post-production editing, but the raw footage is all from the new Android flagship model.
Guitarist Janne Seppänen said that the band started shooting as soon as they got the phone. He said that the entire band was surprised by the quality of the video shot using the phone. We've heard of videos and
movies shot using an Apple iPhone
, so using a phone instead of a dedicated camera is not new. What is new is that the Samsung Galaxy S4 was released just a few days ago. It also is interesting that the Finnish based band decided on using the Samsung handset instead of the Windows Phone 8 powered
Nokia Lumia 920
manufactured by Finnish based Nokia.
As far as the band itself is concerned, the quintet is known for "
their peculiar and original escapades which sets the band strongly apart from the grey masses
." The single and album is on Palokka Records, and we should see some more releases in advance of the album's release.
"We wanted to stay away from sterile and boring modern music videos that just about every other band release these days. We wanted to fill it with symbolism and details that can be interpreted in many ways, just like the whole album has been built to be interpreted. By shooting the video with a new smartphone we did something that no one has done before and brought the whole thing much closer to our audience, because basically anyone could pull off a similar project by using resources they already have with limitless creativity and artistic vision."-Janne Seppänen, guitarist, Constatine
source: PalokkaRecords