First for Apple: Public Beta for iOS 9, starts in July
5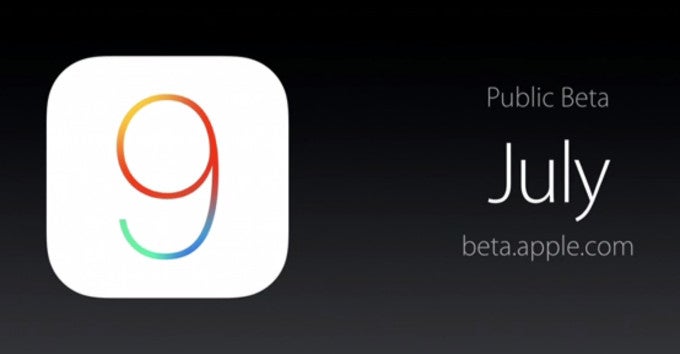 Apple's consistency is well-documented. A new iOS version at WWDC, and then a new iPhone that is first to make use of it at an event sometime in September. But in-between those two announcements, there's a significant window of time that most people spend patiently waiting for September when their iPhone — new or old — gets the new code. That is, as long as they're not a developer — them folks have access to the new software through a so-called Developer Beta program, aimed at developers only. This year, Apple is changing things up, however.
Starting in July, Apple will make an official, 'Public Beta' available to everyone willing to test the new software. Public betas aren't 100% new to Apple, as the latest iOS 8.4 builds are available to the public for previewing, but we've never had the opportunity to test out a
major
new release. In any case, the exact launch date of the program hasn't been specified, nor the list of devices that will be eligible to participate (we suspect all devices currently supporting iOS 8, meaning all iPhones from the 4s to today), though we expect an early July release. We also expect that Apple will make it easy for consumers to go back to the safety of iOS 8.
As you can guess — and this will probably be made perfectly clear to consumers about to enroll in the Public Beta — the test software is likely to be at least somewhat unstable. So if you do decide to take part, you better be clear on that.