Financial analyst says HTC One is a "mini-turnaround", upgrades HTC stock
28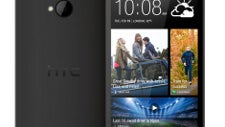 The HTC One was delayed because of the manufacturing issues with HTC's Zoe 4-megapixel camera, but now finally the handset is ready for mass production and it is expected to hit 1.2 million shipments in April and over 2 million in May.
With the supply issues being cleared out J.P. Morgan Securities has decided to upgrade the stock to "neutral" from "underweight." It has also nearly doubled the target price for HTC stock NT$330 (around $11) from NT$160 on the back of the HTC One phone.
"We have previously said that the new 'One' is HTC's last chance for a turnaround -- we now think HTC has done enough to at least see a mini-turnaround,"
Alvin Kwock, an analyst with J.P. Morgan says in a note to clients.
Supply has finally
"significantly improved in the last two weeks"
and HTC is expected to witness a hugely impressive 50% bounce-back in revenue in the second quarter.
source:
Focus Taiwan