Facebook's new Moments app lets you gather photos from an event without bugging your friends
4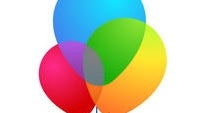 Over the past few years, Facebook has embroiled itself in the practice of throwing ideas against the wall and seeing what sticks. Where Mark Zuckerberg and his team were once derided for Facebook's lack of mobile prowess, the social company's app game is now strong, with the purchases of WhatsApp and Instagram not exactly harming matters. The latest in a swathe of new apps, Facebook has today released Moments, a utility that seeks to make it easy for event attendees to share photos and memories between one another.
The brainchild of Facebook's Creative Labs, the premise of Moments is to offer Facebook users
"a private way to share photos with friends."
It aims to streamline the tedious process of gathering the snaps of a specific event, which usually takes the form of contacting numerous individuals and asking them to send you the photos.
The Moments app lets you conveniently share your photos with the folks that are in them, and similarly, you can access snaps taken of you. Moments uses facial recognition technology in order to decipher who's in which photo, and from there, forms a private hub for sharing and reflecting.
You can easily share your images to the likes of Facebook or Instagram if you'd like them to reach a wider audience. But the main draw of Moments is that you'll no longer have to chase people for photos after a wedding, a night out, or as Facebook suggests in its press release, a kayak trip.
Moments is a U.S.-only enterprise for the time being, but it is available for iOS and Android right off the bat.