Facebook shuts down Creative Labs; kills Slingshot, Rooms, and Riff apps
1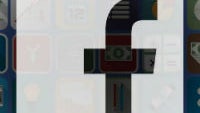 Today is not a good day for apps that no one uses much, or cares much about. First, we heard that Dropbox will be
shutting down Mailbox and Carousel
, and now it has been announced that Facebook will be shutting down Creative Labs, which is its team responsible for apps like Slingshot, Rooms, Riff, and Paper. At least three of those apps are expected to die.
Creative Labs was the section of Facebook where the only job was to (at least try to) be innovative (or, failing that, rip off someone else's good idea.) Out of that philosophy had come
Slingshot
, Facebook's answer to Snapchat;
Rooms
, Facebook's answer to its absolute failure of a Groups system and attempt to revive chat rooms as a thing;
Riff
, an interesting collaborative video app; and
Paper
, an effort to make your Facebook feed not look like a pile of hot garbage.
Unfortunately, none of the apps had been updated in quite some time and none had garnered much of a following, so Facebook is scrapping it all. As of now, Slingshot, Rooms, and Riff have been removed from both the iOS App Store and Google Play, but Rooms will continue to function for those who use the app until December 23rd. Slingshot also still works for those who have it, and there's no word on when the service itself will be shut down (or folded into WhatsApp or Messenger).
So far, Paper is the only app that is still available for download, but it is unclear what the future holds for the app.
Recommended Stories