Dropbox shutting down Mailbox and Carousel apps
4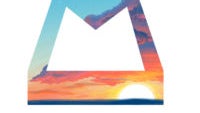 Dropbox is throwing in the towel on a couple of its apps -- Mailbox and Carousel; or, at least Dropbox is pulling a Google and will shut down those two apps and fold their functionality into other projects more directly connected to Dropbox's main software offering. Though, if you are a fan of either app, Dropbox is offering some time to make a switch.
For those of you who aren't familiar, Mailbox is, as the name implies, an email app, and one of the first to offer the quick ways to triage messages with swipe-to-archive and snooze features. Basically, it is the app that inspired Google to make the amazing Inbox app. Unfortunately, the Mailbox team said there was only so far that idea could go and said the best way to "improve people's productivity going forward is to streamline the workflows that generate so much email in the first place", which implies that the features and team will be moved over to work on Dropbox Paper, Dropbox's competitor to Google Docs and Office 365.
Carousel was a standalone app to access and share the photos that users stored in Dropbox, but the team found out that having a separate app for that wasn't worthwhile and that users would rather have the functionality directly within the main Dropbox app. However, the team does note that "key features" will take a few months to be integrated from Carousel to Dropbox.
According to the announcement, Mailbox will be shut down on February 26th, 2016, and Carousel will be shut down on March 31st, 2016.
Recommended Stories