Facebook's new Rooms app is a throwback to the web of the 90s
5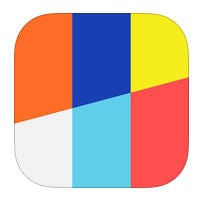 Anonymous messaging is getting pretty big these days, and everyone wants in the game, even Facebook apparently. Facebook released a new app today called Rooms, which seems to want to recreate the web of the 90s with anonymous chat rooms. The app lets you create "rooms" for anything you want, and invite others to share photos, videos, and notes, all without using your real name.
You do have to supply your real name when signing up, but not when posting. The app isn't 100% private though, because in order to gain access to a room, you need to take a screenshot of a QR code image, which also means that you have to give the app access to your photos. Additionally, all messages in the app are stored on Facebook servers, and could theoretically be matched to your account if you use the same email address you gave Facebook. In general, it's a slightly odd way to allow access to different rooms, but it works well enough.
Once you're in a room, it could be basically anything. There are some starter rooms for travel tips, parkour, and more. And, you can create a room for whatever topic you want, and share the access image with whomever you'd like. So, while the app can be anonymous, it could also be a place to gather with your friends on a certain topic.
Facebook is obviously testing various ways to tackle messaging. It has its own Facebook Messenger; it bought
WhatsApp
; it released
Slingshot
; and, now it has Rooms. That's a lot of ways to get people talking and sharing. Of course, Rooms is iOS-only right now, and there's no word on if the app will come to Android. Android users are still waiting on
Paper
, which Facebook released on iOS back in February.